18 Years of quality recruitment and training solutions to the Health and Social Care sectors
Case Studies
We are a trusted partner with a growing number of large, medium and small organisations, who choose to work with us because we offer value for money and quality staff.
Our customers also appreciate how we bring our values to life with open and honest communication, respectful transactions, service excellence, accountability and a partnership approach.
SHP
Managed Services and Products Utilised
CentralAxis
Bank Management
Ad Hoc and Emergency Shift Cover
Out-of-Hours Service
Temporary Line Cover
Permanent Recruitment
Neutral Vendor Platform
In-House Training
Learning Management System
eLearning Products
History
Central began working with Single Homeless Project (SHP) in 2005, providing a number of services with ad hoc and emergency shift cover. In 2006 we became a preferred provider and our service extended to providing shift cover to all their services.
In 2015 we were asked to submit a competitive tender for the outsourcing of the following:
Locum Night Concierge Service (LNC)
Locum Bank Management
Provision of a Neutral Vendor Platform
Our competitive tender bid was successful and in late 2015 the contract commenced. Read more >>
Evolve Housing + Support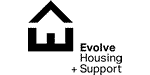 Managed Services and Products Utilised
CentralAxis
Bank Management
Ad Hoc and Emergency Shift Cover
Out of hours service
Temporary Line Cover
Permanent Recruitment
In-House Training
Learning Management System
eLearning Products
History
Central started as a provider of ad hoc shift cover to Evolve Housing + Support in 2007 and became a preferred provider in 2008. In 2010, Evolve approached Central to assist them in managing their bank of temporary staff. Read more >>
If you would like to discuss any of our managed services please contact: managedservices@​centralcare.co.uk